Take a ride to your destination by the helicopter
It's only a few minutes ride to everywhere
Time-saving

We can help you out from the traffic concerns and save valuable time for you. Helicopters fly at a cruising speed of 200km/h.

Pinpoint access

We can carry you directly to your destination. Any open space with the right dimensions can serve as a heliport.

Have a nice flight

You can spend a fantastic time by the helicopter. Enjoy beautiful view like townscape and natural scenery.
We can take you wherever you want to go
It's only a few minutes ride to everywhere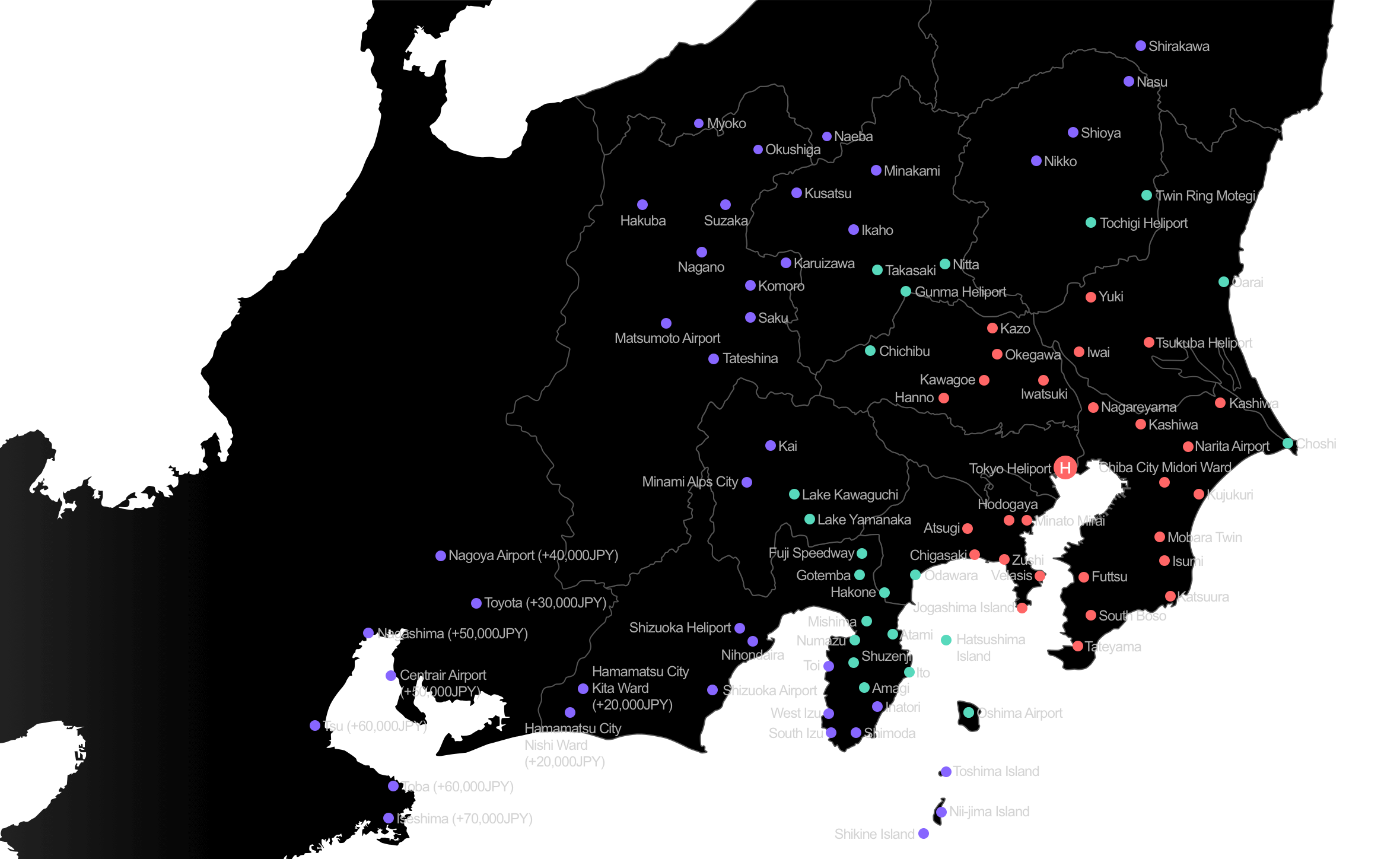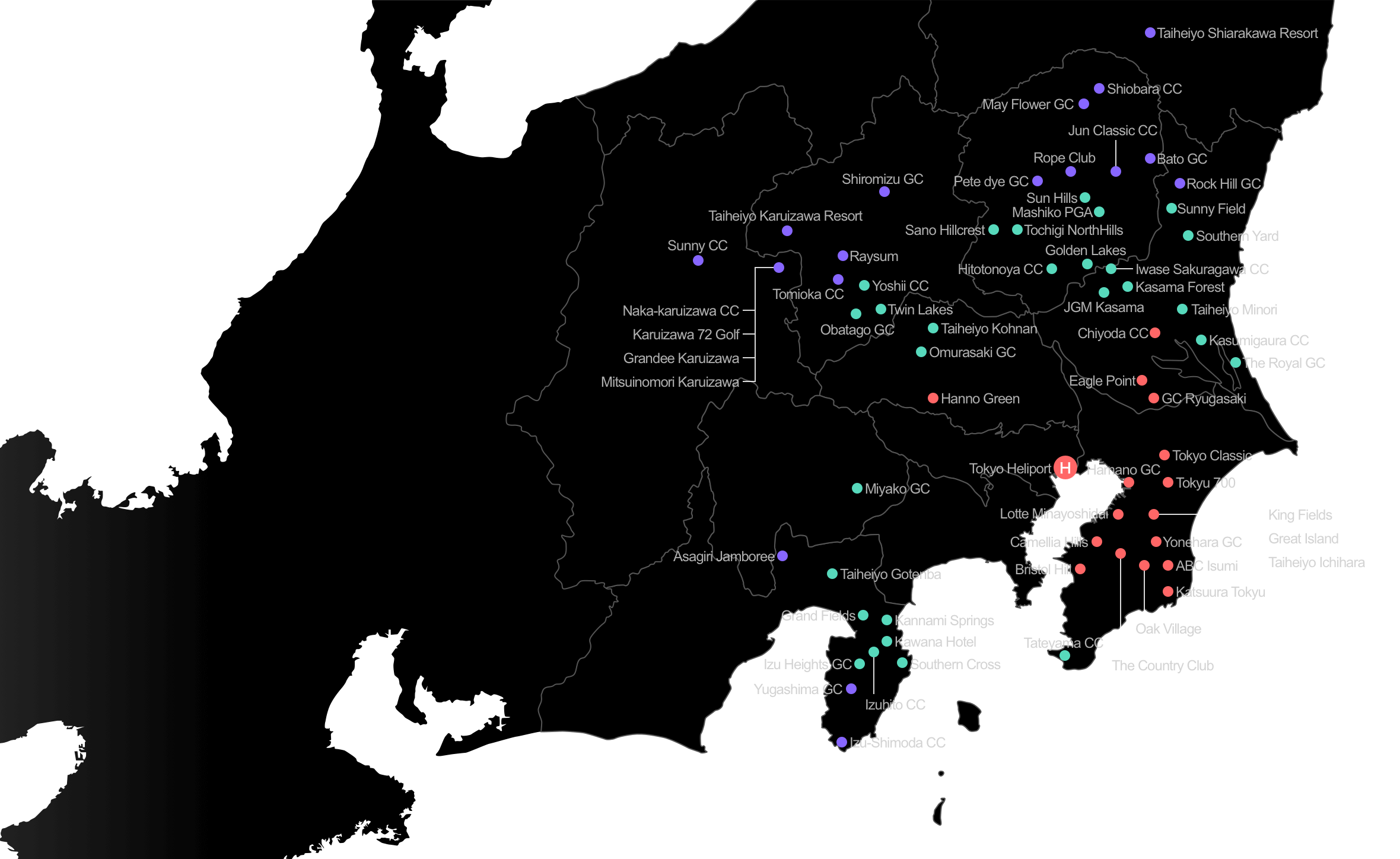 Travel time and fees

| One way | 3 passengers | 5 passengers |
| --- | --- | --- |
| | 140,000 JPY | 180,000 JPY |
| | 180,000 JPY | 240,000 JPY |
| | 220,000 JPY | 300,000 JPY |
The price excludes tax
A same-day round trip fare is + 30,000 JPY to the one-way fare.
Flights depart from the Tokyo Heliport (in Shin-Kiba).
Please inform us in advance if you wish to depart from another location.
* The air carrier affiliated with us will be in charge of the operation.
Examples of when to use our helicopters
Travel

Spend more time enjoying your vacation without wasting it on hours of travel. Use our helicopters for your hot-spring trip or to reach your resort home.

Golf

Tired of traffic jams on the highway? You won't have to worry about them or driving fatigue if you use our helicopters.

Business

Use our helicopters for business trips to regional areas or to get to the airport. Move according to your schedule without worrying about delays and traffic.
Helicopter models
If you would like another aircraft, please contact us from the inquiry form.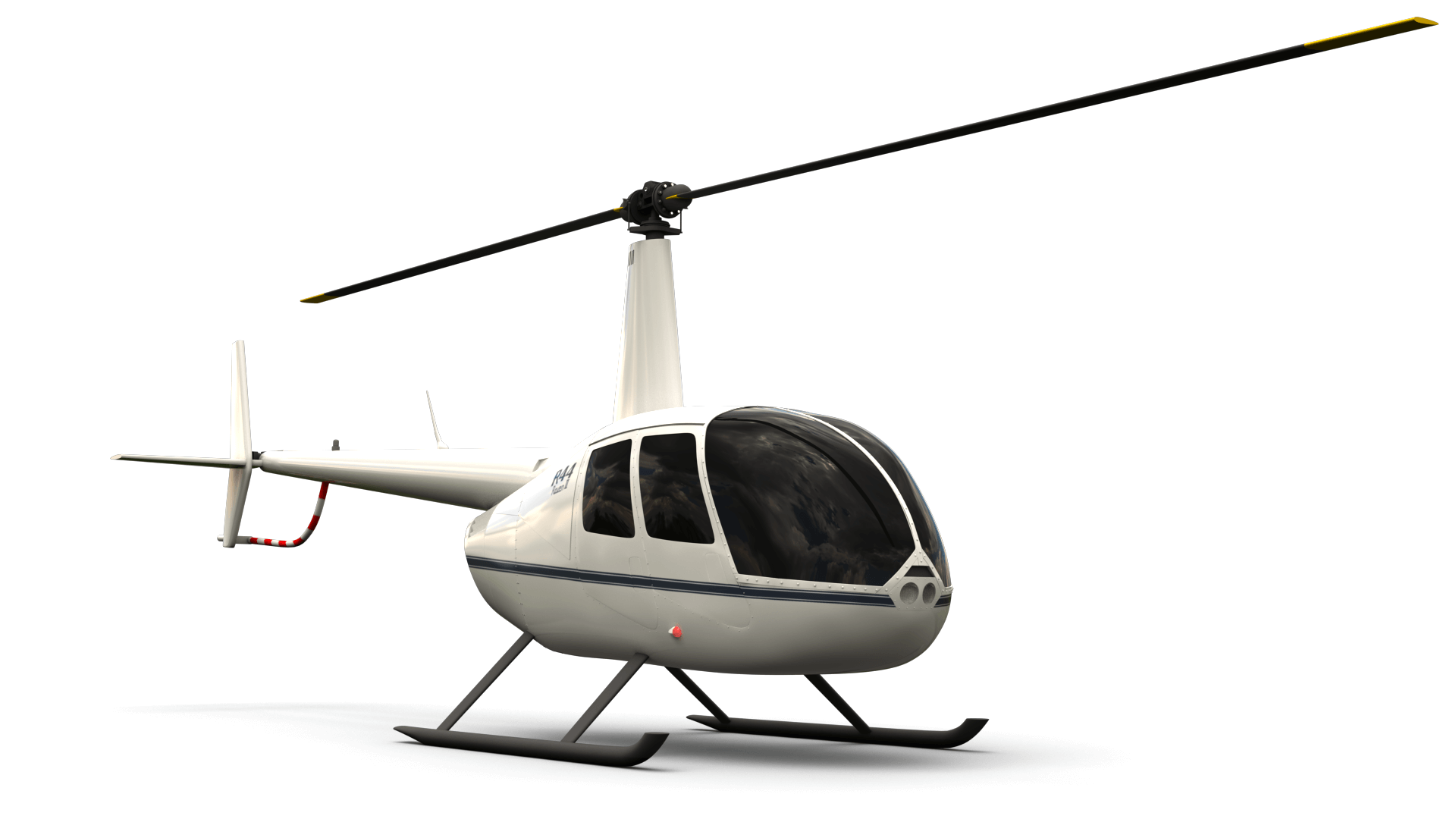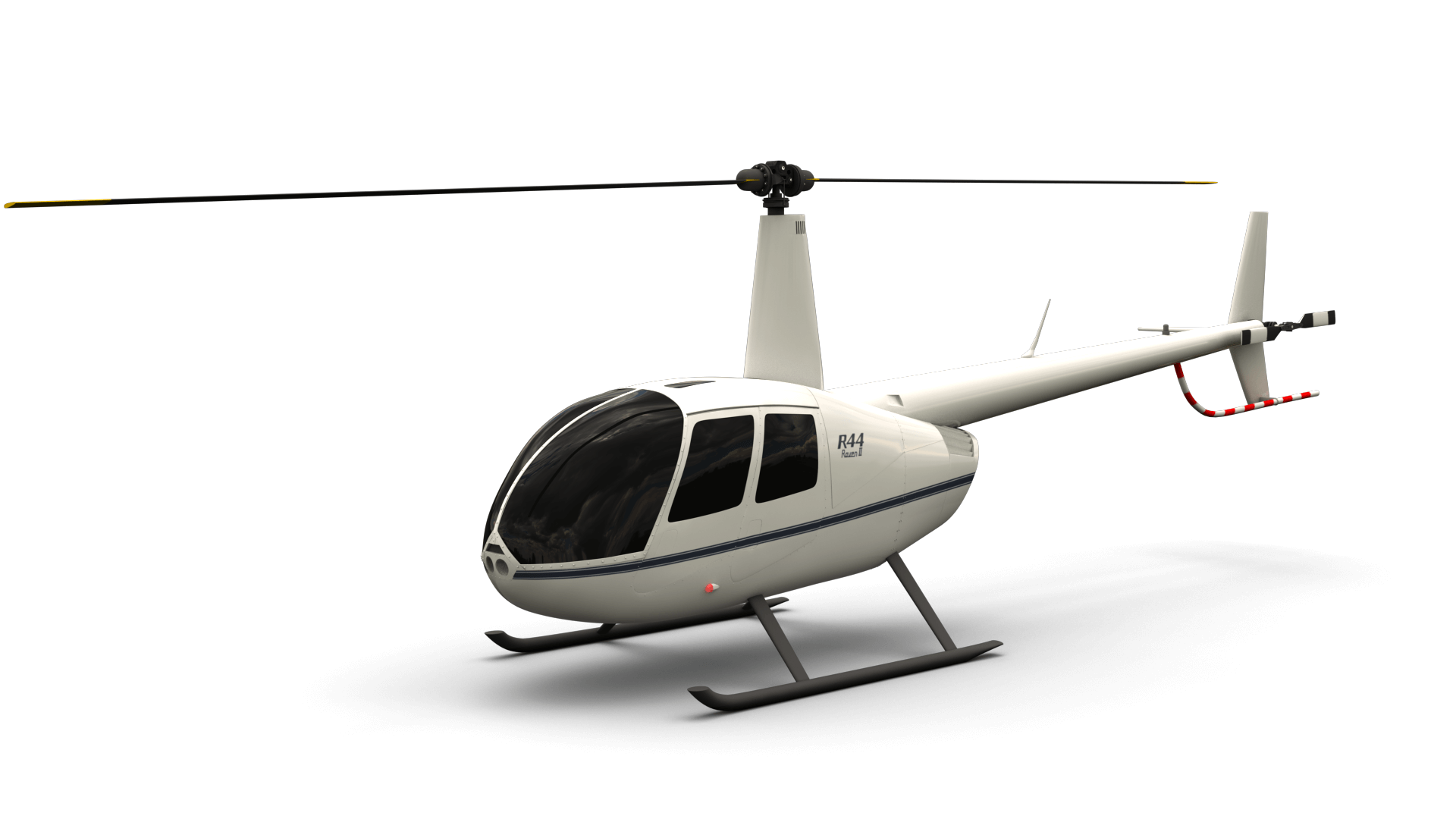 Robinson R44
Cruising speed

190km/h

Range

550km

Seating capacity

3 passengers

Baggage space

NoneRoom for one boston bag under the seat.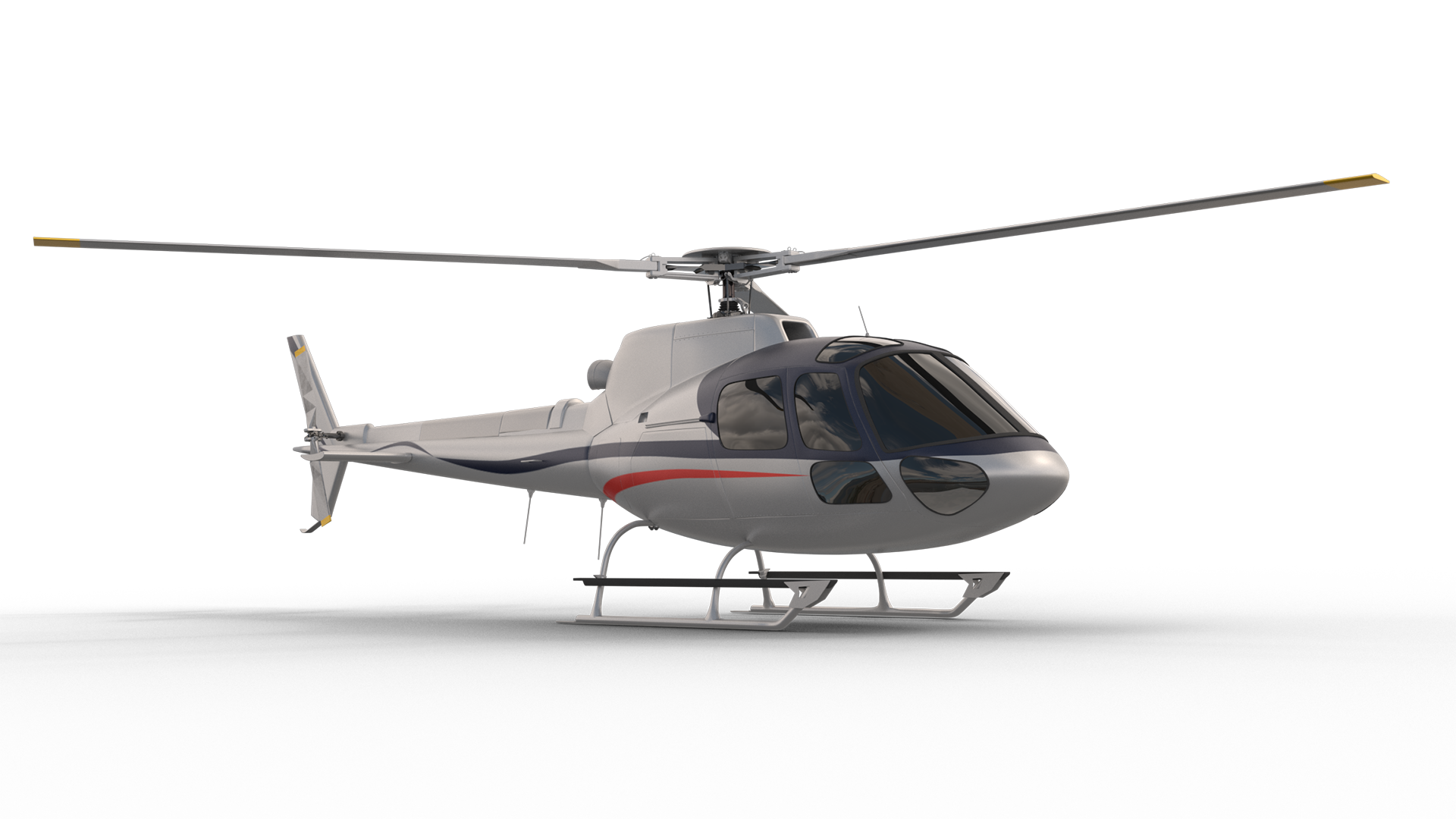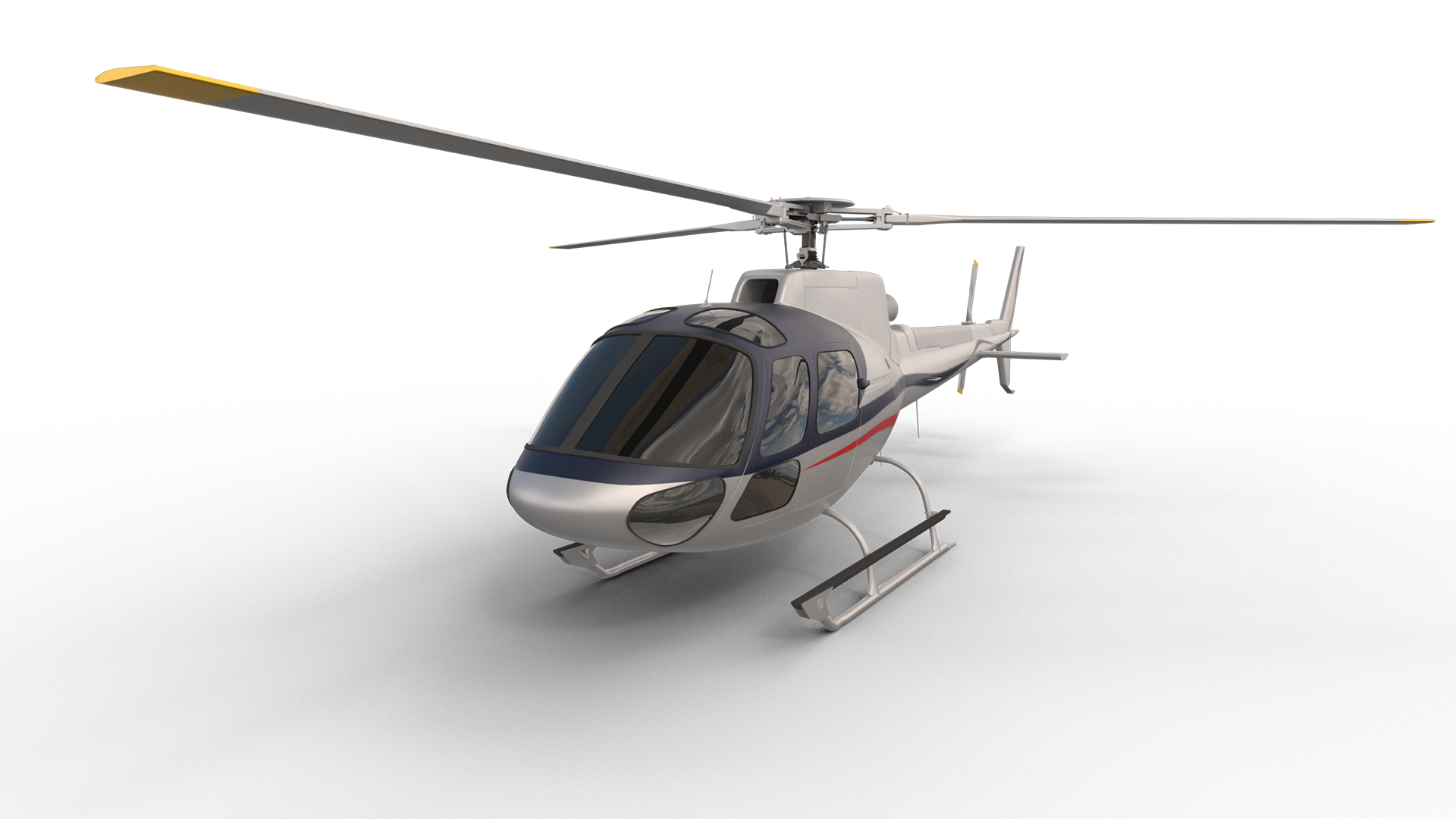 Eurocopter AS350
Cruising speed

200km/h

Range

650km

Seating capacity

5 passengers

Baggage space

Room for three golf bags
(or 2 small-sized suit cases)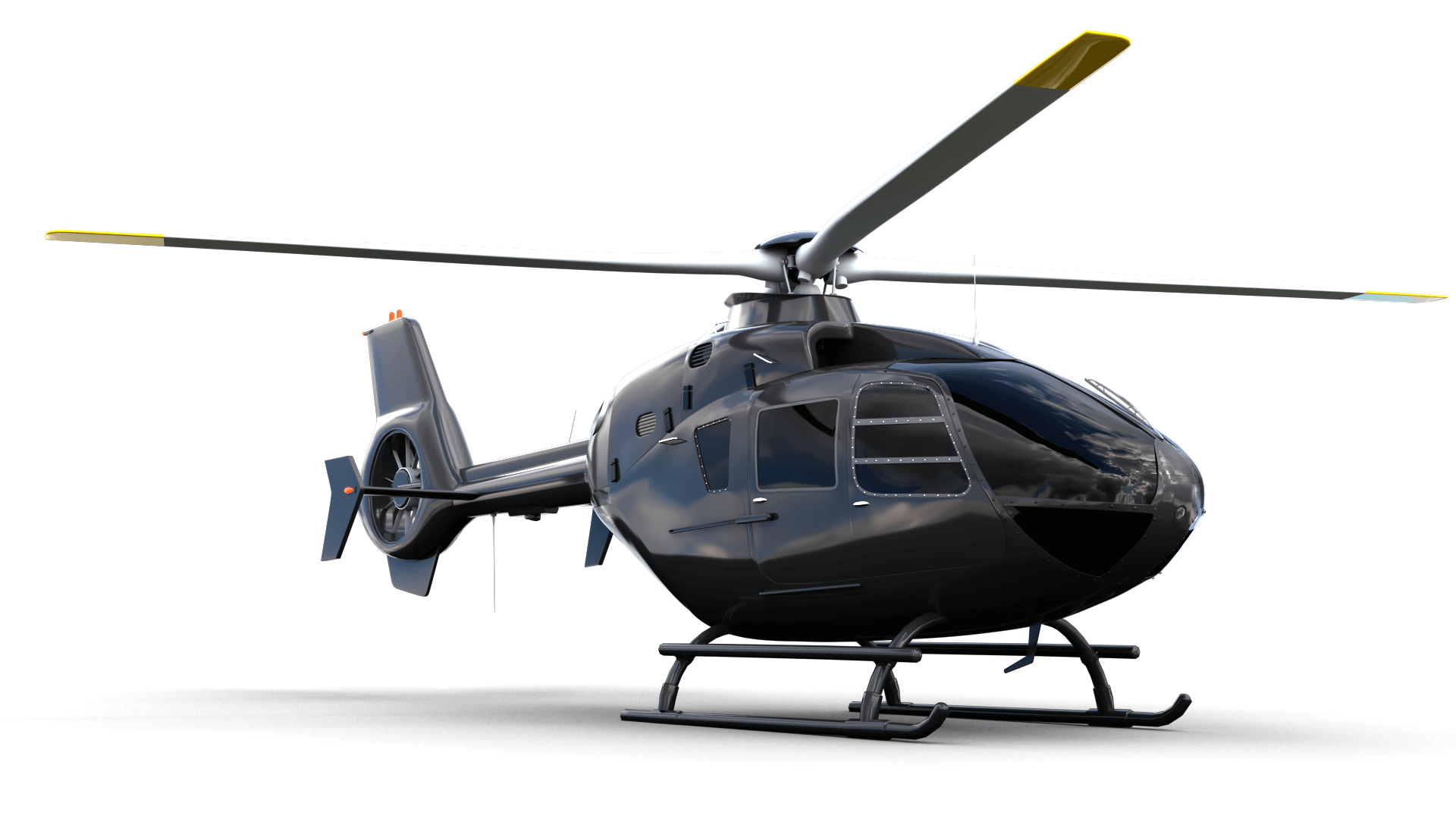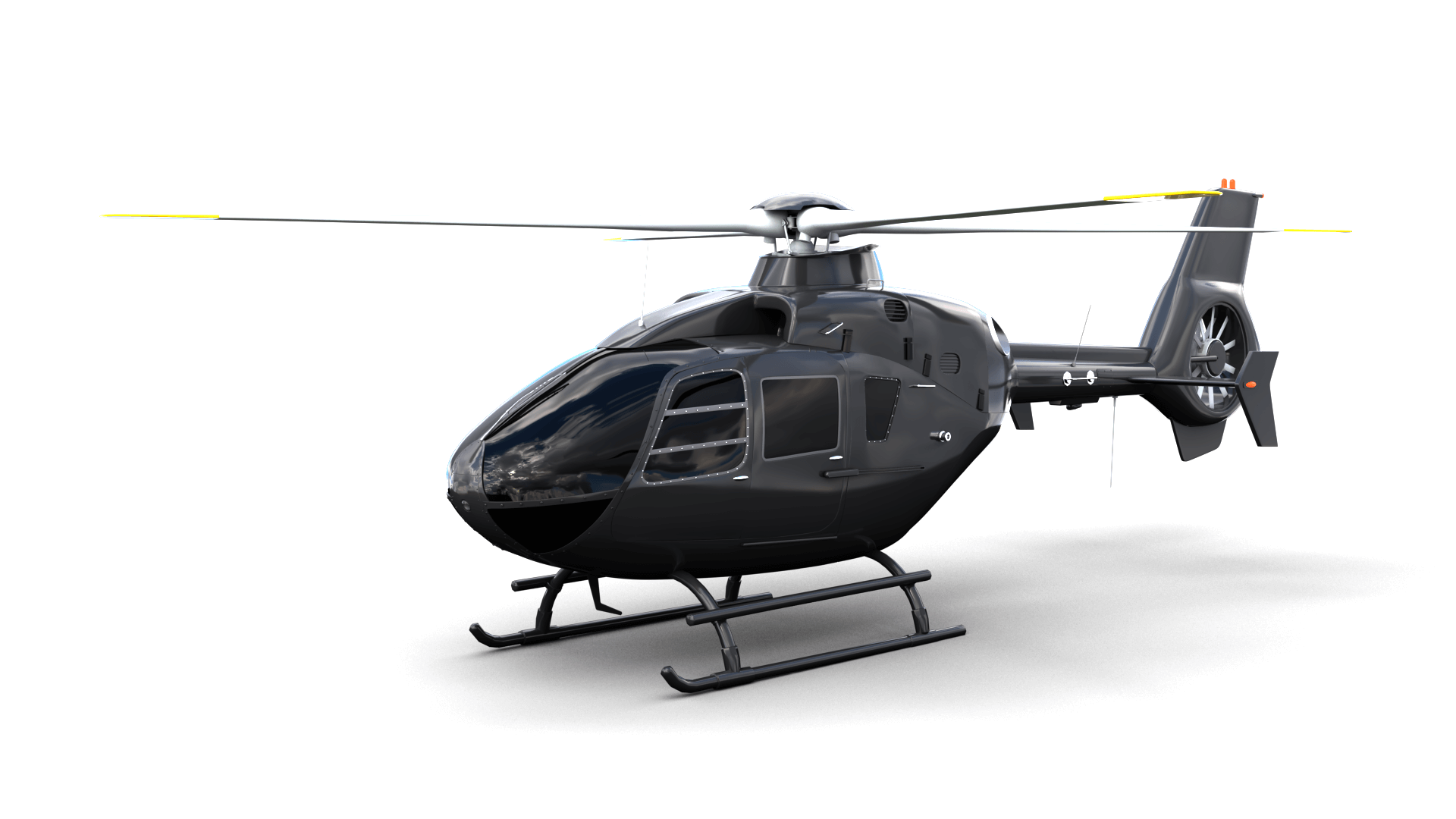 Eurocopter EC135
Cruising speed

210km/h

Range

660km

Seating capacity

6 passengers

Baggage space

Room for four golf bags (or 5 mid-sized suit cases)
Booking Process
Reservations

For reservations, enter your destination and desired date and time on the reservation form of this website.

Availability check

We will arrange a helicopter and pilot based on your reservation after checking availability.

Payment

You will be provided with a bank account for a bank transfer and link to the credit card payment via email. After receiving the email, choose either bank transfer or pay via credit card.

Boarding

Please arrive at the Tokyo Heliport no later than 15 minutes prior to the boarding time.
Have a wonderful and comfortable flight.